This post might include affiliate links for products that I know and LOVE!
Many parents go by the "4 things rule when considering birthdays and Christmas." Something they want, something they need, something to wear, and something to read. The Explorer Bible takes care of two categories and is a beautiful gift for any child.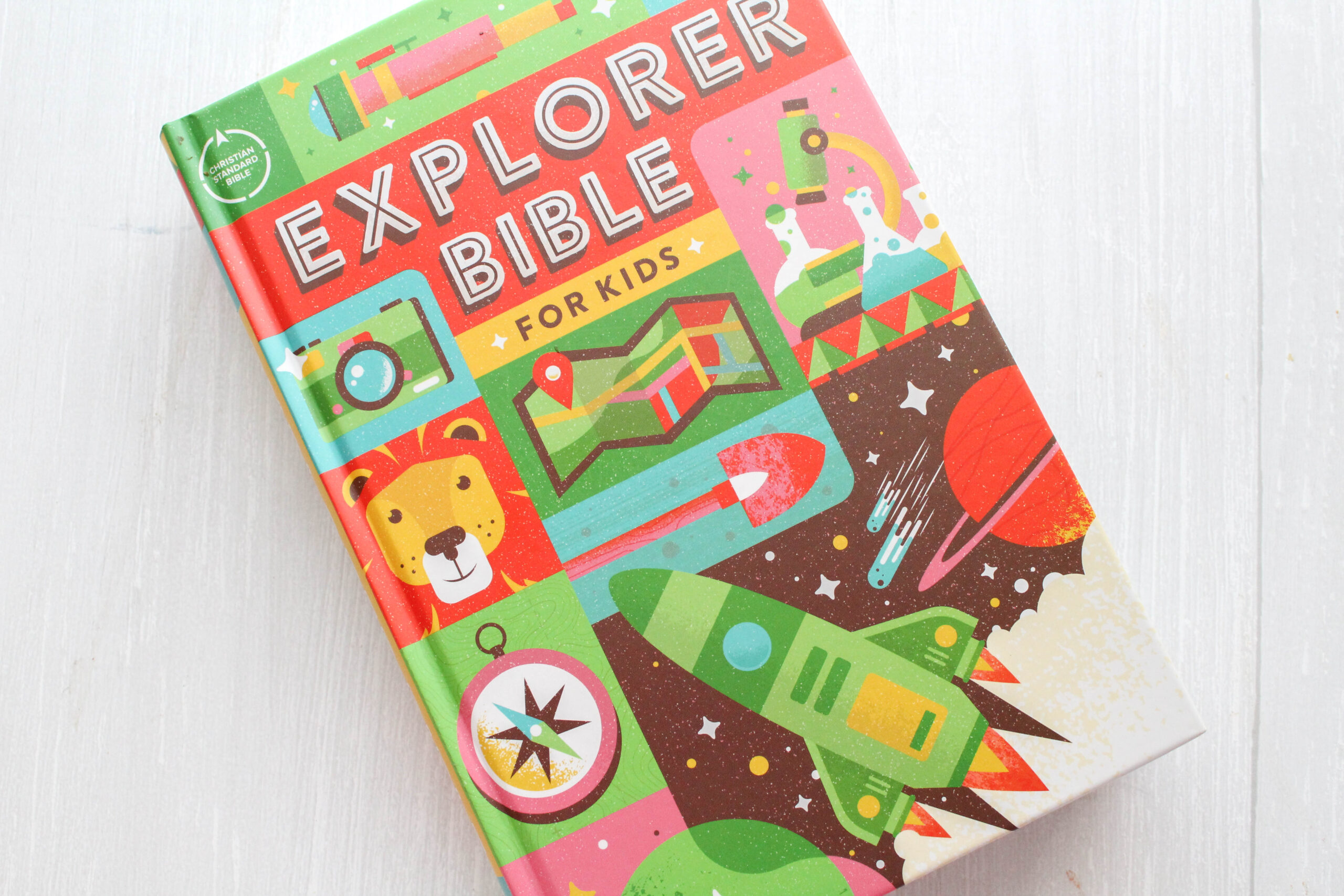 As my son approaches his 9th birthday, it's time to graduate from his little-kid Bible to a more in-depth variation.
I'm excited to see his face when I give him The Explorer Bible. Kid's Bibles have come a long way since I was little and are updated to make the most of today's tech. This Bible is bright, colorful, and in the CBS version, making it easy to understand without watering down the text.
Each book of the Bible is classified into categories like law, history, poetry & wisdom, major prophets, minor prophets, and Gospels. The individual books open up with an overview of the book, telling the reader when the book was written, who wrote the book, the cultural context, and where Jesus fits in.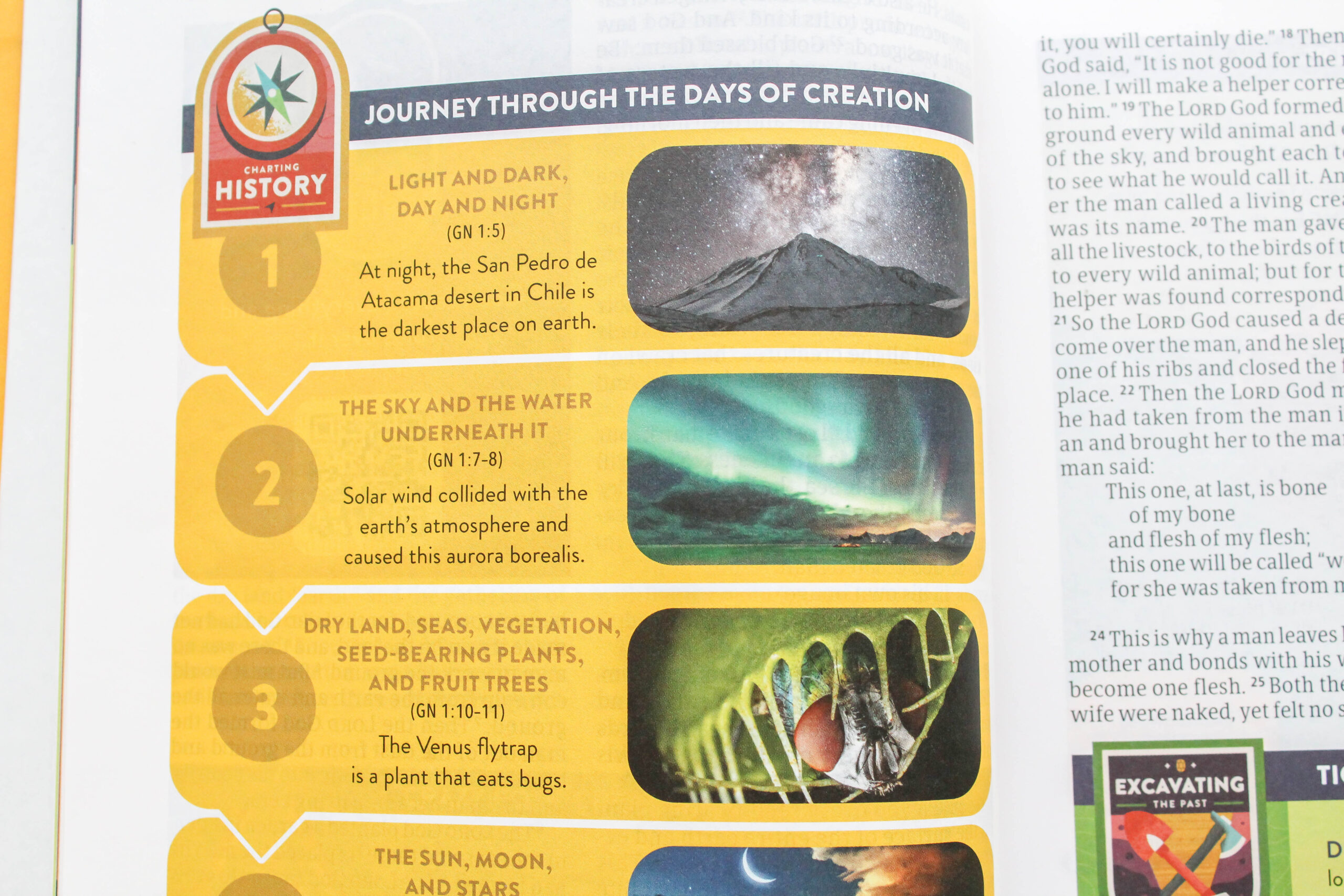 Need-to-know verses are already highlighted, drawing the child's eye-to-heart concepts. Multiple QR codes give parent's an opportunity to connect with their son or daughter. For example, scanning the QR code on page 3 takes you to a truth about Genesis, a devotional video, and discussion questions. Some QR codes go to printable worksheets to further cement the learning process.
Other notable features include Archaelogical Helps, which show kids what ancient artifacts look like, and character profiles that give a deep dive into important people. There's also a glossary, concordance, and maps.
This Bible is well-put together with kids in mind. This Bible would be ideal for a child who hungers to learn all the facts. Parents will love the opportunities to go deeper alongside their children and help them grow. There's no better gift than investing in our kids' spiritual lives, and this Bible is the perfect tool to do so.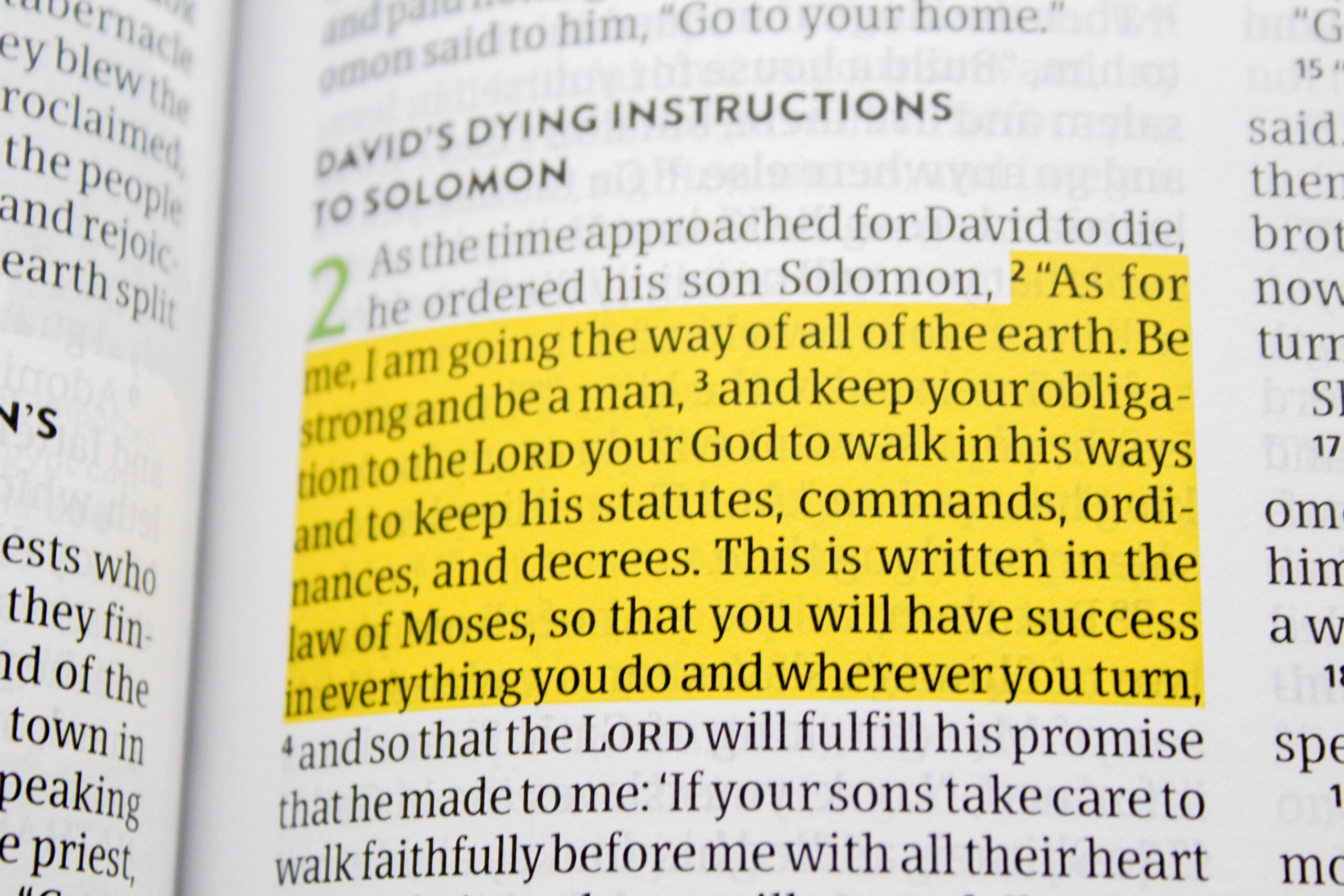 The Explorer Bible comes in various styles, perfect for your child's unique style. I can't recommend this Bible enough. I had my son (not the birthday boy!) flip through its pages, and he also wants one for his birthday. From a child's perspective, one thing that stood out was "how the Bible made you feel like you were there." I'm confident your littles will love this immersive experience as well.
If you're interested in purchasing your own Explorers Bible, you can do so at this link. For a chance to win your own Bible, enter here. Good luck! <3
*I was provided this Bible in exchange for my honest review. All opinions are my own.