This post might include affiliate links for products that I know and LOVE! By using these links, you help support my blog and give me the opportunity to create awesome free content as I receive a small percentage of each purchase. Please know that your price never changes and that every opinion expressed is my own! Thank you for your support! 🙂
I wanted to tell you guys about a unique, fun new thing to add to your Bible study basket: the Gratitude Prayer and Praise Coloring Journal.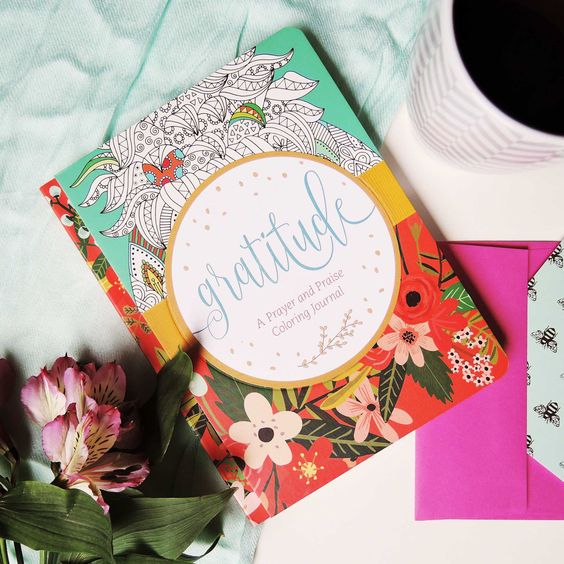 If you're into the coloring book trend, this would be a great gift for you! This book is full of beautiful illustrations, Bible verses, and prayers. It's a literal oasis of beauty. Just opening this journal refreshes my soul. There's something about coloring that soothes me and I've found that it's easier to focus on my prayer while filling in the pictures.
One thing that stuck out to me was that this journal has plenty of places to write your personal thoughts. So, if you gain insight, there's a place to record it forever. This journal is more than just a study tool, it's a keepsake.
*I received a copy of this item for free in exchange of my honest review. All opinions are my own